Home Theater
About Our Home Theaters
Ever wondered if you could mimic what it's like to be in an actual theater? Smart Home Solutions has exactly what you need to create the same environment. Our surround sound can be mind blowing with efficiency, quality, and potential.  With the ability to create whatever setup you could possibly want, Smart Home Solutions has a perfect example right here in-house. Feel free to come in and demo our amazing home theater.
Surround Sound
Our partners at Triad & Tru Audio have the best sounding surround sound speakers in the business. Smart Home Solutions offers a wide range of variety to fit your style, preference, and need. Not only are the best in the business, they are 100% American made. When Smart Home Solutions comes to setup your Home Theater, we give you the best of the best.
How Control 4 Ties in
Control 4 can play a huge role into your Home Theater. Control 4 can allow you to control your sequence of events. You can dim the lights, turn the volume up or down, start movies from your tablet, phone, or in-wall touch panel. You have the ability to choose what you want when you want and how you want!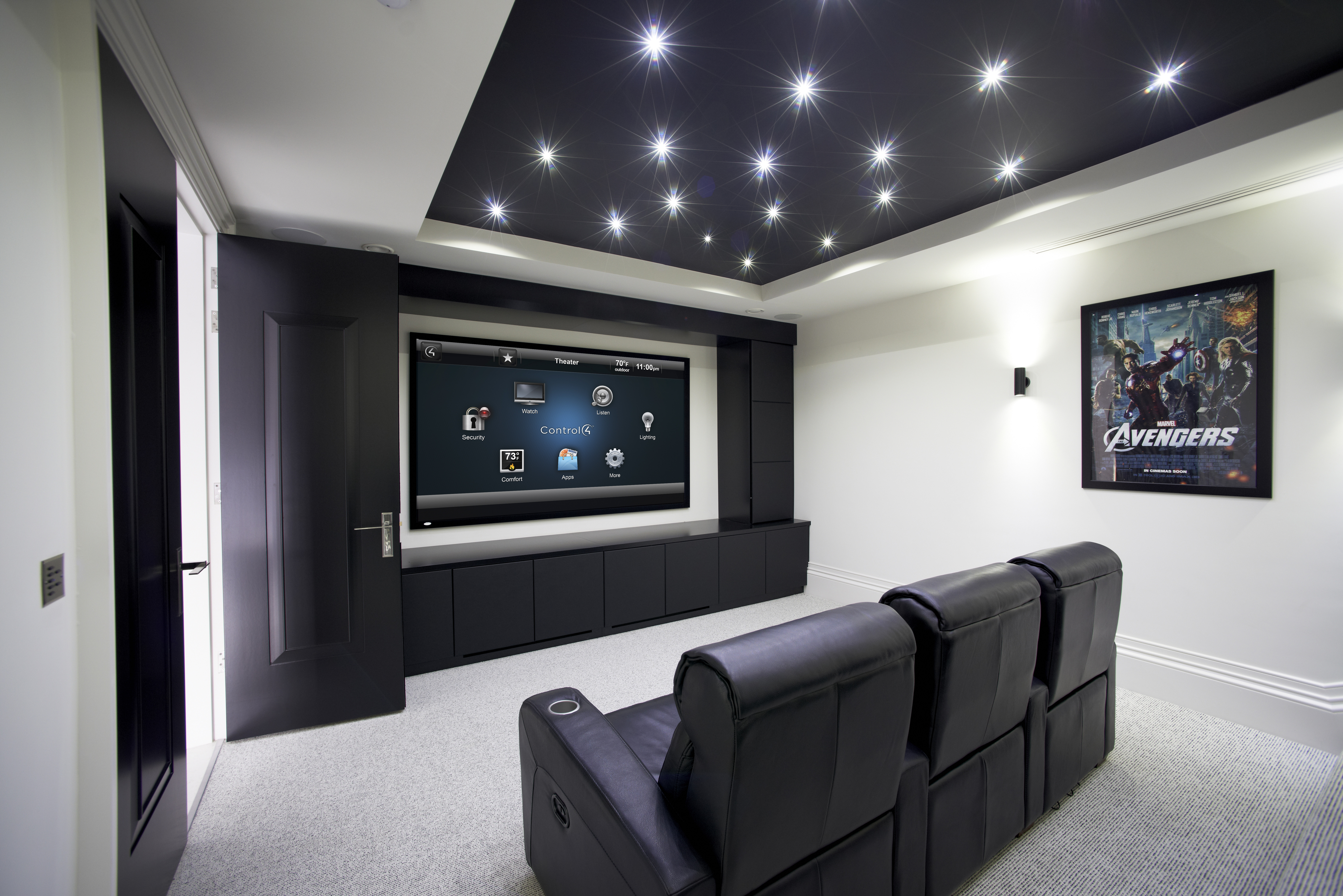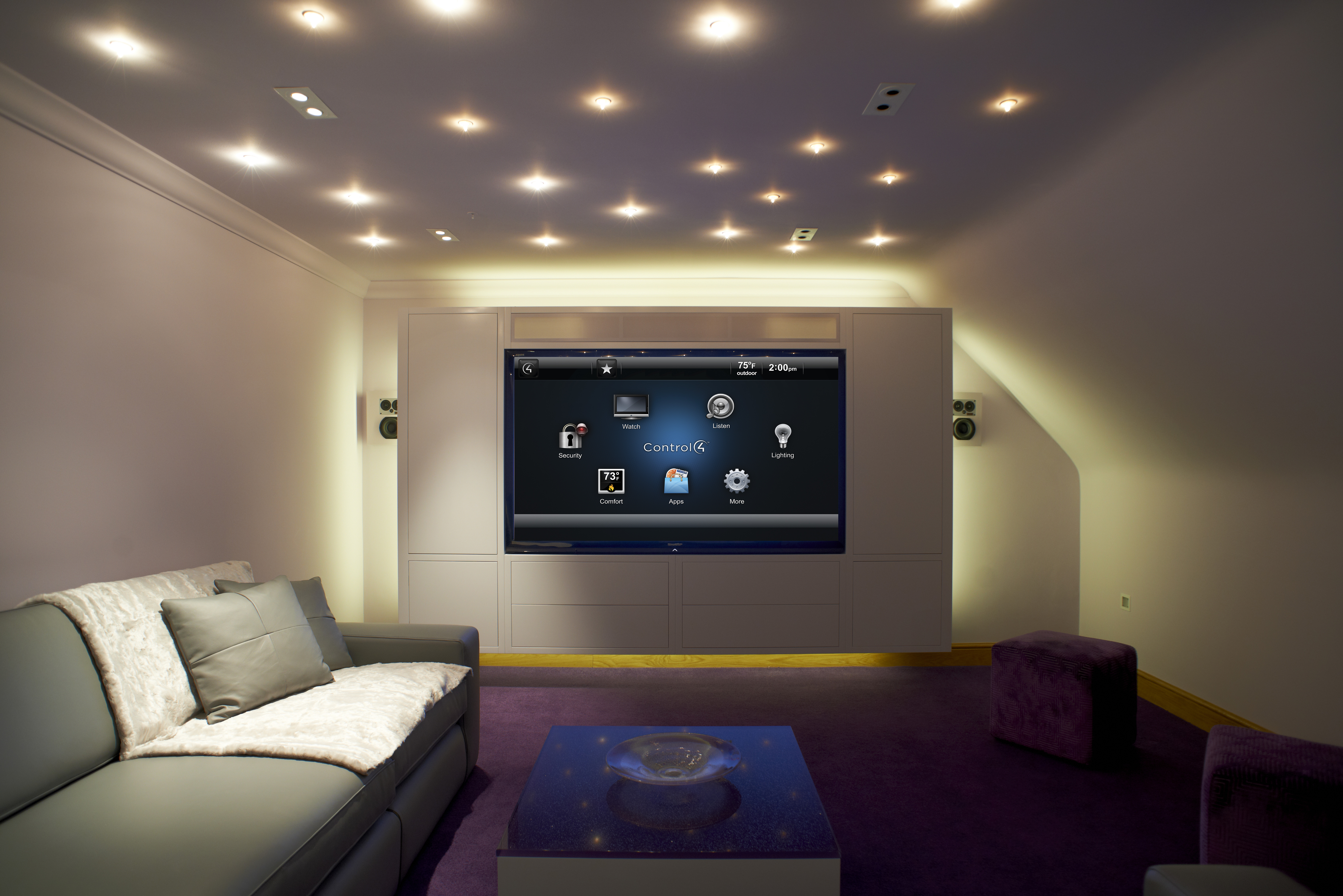 Smart Home Solutions
Smart Home Solutions strives for excellence. Our job is to simplify and automate the most monotonous tasks throughout your day. Meanwhile, giving you the convenience of control with the touch of a button with practically any device.
© 2017 Smart Home Solutions